For Homeless Youth
Cycle (with the added option of choosing to ride a road or e-bike), at Healsville for a fun day that caters to a range of fitness levels where you can participate, connect with industry colleagues, and raise funds for homeless youth.
See what happened at last year's Tour de PIF.
| | |
| --- | --- |
| | Date |
| | |
| --- | --- |
| | Location |
Choose your distance!
End Youth Homelessness. Join us for Tour de PIF.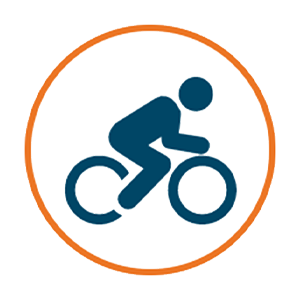 Cycling
Register for $395 incl GST.
Short Course l 30kms
Mid Course l 55kms
Long Course l 70kms
See who's our top fundraising champions and search for your favorites below
| | |
| --- | --- |
| 1 | Select your ride distance |
| | |
| --- | --- |
| 2 | Enter your details & join or create a team |
| | |
| --- | --- |
| 3 | Tell everyone about it & get fundraising |
| | |
| --- | --- |
| | Welcome pre-activity coffee & pastries |
| | |
| --- | --- |
| | On-course support, including moto and mechanical support for cyclists |
| | |
| --- | --- |
| | Hydration and Feed Stations along all courses |
| | |
| --- | --- |
| | Delicious post-activity gourmet lunch & drinks |
| | |
| --- | --- |
| | Fundraising Champions Celebrated - acknowledging the people and teams who have raised the most funds for homeless youth. |
Every night there are 44,000 young Australians without a safe and secure place to sleep. Not every young person is able to live with their family and for many, foster families are not available. They need a safe and secure place to rebuild their lives. The Property Industry Foundation exists to solve this problem of youth homelessness.
The Property Industry Foundation believes that every young Australian deserves a safe, secure home environment – which provides a foundation of opportunity from which they can determine their future. We lead & coordinate the efforts of our industry, along with our charity partners, to create these safe & secure environments.
Frequently Asked Questions
Where is the event being held?
Location / Venue:  RACV Healesville Country Club & Resort
Address: 122 Healesville-Kinglake Rd, Healesville VIC 3777
How do I get to the event?
RACV Healesville is located approximately over an hour out of the Melbourne CBD. Please allow ample time for the journey.

Ample parking is available onsite. You'll be directed by both signage and parking marshals.
What are the event start and finish times?
Attendees are encouraged to arrive in their cycling kit, ready to go!
Registrations, pastries & coffee in the Event Village from 7:45am

Rider briefing at 8:45am for 9am roll-out

The ride will be followed by a delicious lunch with beverages, further networking opportunities, fundraising efforts, speeches and presentations and will wrap up at 3:30pm
Registration - How much are tickets and what do they include?
Registration is $395 incl GST.
The following benefits are included in your ticket price:
access to cycle repairs from professional mechanics

hydration and nutrition along the course

a delicious lunch and drinks at the end of the event

a great opportunity to network

timed section for long-course riders
Attendees are ancouraged to arrive in their cycling kit ready to go! Please bring your own branded jersey for riding as there is no jersey provided  
We will advise of appropriate clothing and layers closer to the event date.
By law you are required to wear a helmet throughout the ride.
Lunch dress-code is smart-casual 
All registrations must be done online via the Tour de PIF website. Please head to the registration page. If you need any assistance with your registration, contact us on 1800 313 116 or via enquiries@pif.com.au.
How can I register a team?
Once you have registered as an individual you are given the option to create or join a team.
If you want to join a team, click on join a team and search for the team to add yourself to the team.
I have already signed up, but need to make changes to my registration.
To make any changes to your registration or fundraising page please click login in the top right of the webpage and select edit my page.
Will there be on-course support?
While there will be on-course support including moto and mechanical support for cyclists, riders are expected to be self-sufficient and should carry: 
Mobile phone

Two bidons (bottles) & personal nutrition

Appropriate clothing

Tools and equipment to repair (e.g. tubes, tyre levers, inflation etc)
Are there shower facilities?
Showers and change facilities will be on offer after the ride. Towels will be provided. Please bring personal toiletries. 
How do I know which course is best for me?
We understand that participants will want to challenge themselves, and we encourage you to within reason! If you are intending on taking part in a course that you know you will find challenging, we urge you to please train in the lead-up.
Where does the money I raise go?
By participating in the Tour de PIF you will be raising funds to build a home for at-risk and homeless young people as part of our Haven House Program.
To read more about the Property Industry Foundation and what we do, please click here.
Is there a minimum findraising target? What happens if myself or one of the members of my team pay the registration fee but cannot raise the minimum fundraising amount?
We ask that each participant fundraise a minimum of $250. We strongly encourage that all participants to do all they can to reach the minimum fundraising amount. This is to ensure the event reaches its fundraising goals to fund vital projects to help homeless youth. However, we wouldn't stop the registrant from participating on the day if they really wanted to.
If you need help reaching your fundraising target, please see the fundraising tips and resources on this website. 
Can the money be raised collectively per team, rather than individually to ensure all participants reach their minimum fundraising amount? 
If the team wanted all the funds to go to one participant, but for this one participant's fundraising to count towards the whole team that would be acceptable.
Is there a prize for bringing in the most fundraising?
To acknowledge those who fundraise the top amounts to help rebuild young lives, we will be awarding prizes to the highest fundraisers. 
How can I donate to a rider, runner or walker?
To donate to a participant or team, please click on Find a fundraiser in the top menu and search for the relevant participant or team. Make sure you allocate your donation to the person or team when completing the form.
What happens in the event of bad weather?
We would hope to go ahead with the event if there was light rain. However, in the event of inclement weather or any other factor affecting participant safety, the Property Industry Foundation, and the organisers, have the right to cancel the event to maintain participant safety. Any cancellation or changes to the event will be communicated in advance.
Should the weather prevent activity participation, guests will still be encouraged to attend the lunch.
Can I get a refund if I can no longer attend?
If an attendee/corporate cancel their registration, a full refund will be offered up until 14 days prior to the event. After this no refund will be offered. If the event is cancelled due to weather or other circumstances out of our control, a full refund will be offered up until 14 days prior to the event. After this no refund will be given. If the event is postponed all registration fees will be transferred to the new date.